Proper maintenance is key for keeping a roof in top shape. Roofs made of different materials require different kind of maintenance. As you can see in our "about your roof" page we explain how your roof actually functions. However, regardless of the material used to make a flat or slanting roof, debris and weather are two major culprits behind damage and deterioration of roofs.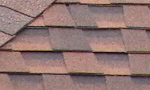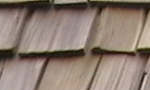 Whether you have a roof made of asphalt shingles or cedar shakes, you can ensure that it not only lasts longer but keeps looking beautiful for years if only you follow the under mentioned roof maintenance tips.
Clean off any debris from your roof on a regular basis. You should trim the tree branches that hang over your roof. It is recommended to get
It is recommended to get a professional roofing specialist to do a through inspection of your roof. This way you can replace loose shingles and cracked tiles before they allow any form of water damage to take place.
Pay special attention to the flashings around vents, skylights and chimneys while checking for any sign of damage.
Make it a point to clean gutters and down spouts every month so that they are not choked with leaves, sticks or other debris.
Do not walk on the roof while conducting an inspection or some roof repair work. Use an extension ladder for the purpose.
Do not commit the mistake of painting your shingles as it reduces their life span drastically and they start looking shabby in a few months time.

If you have shingles one of the most common problems of having an asphalt shingle roof is that it easily grows algae and moss the can cause moisture entrapment and hence resultant dampness and leaking. To prevent this from happening, you can install zinc control strips along the ridges and joints of the roof surface. You can also check the problem of replacing missing shingles by applying some roofing cement under loose shingle tabs. Do not forget to check the caulking from time to time and keep the same debris free. Contact us today should you have any problems when dealing with roof inspections. If you feel uncomfortable being on the roof, then allow us at SB Roofing to do the job for you, we would be happy to assist any of our customers when helping with their roof.